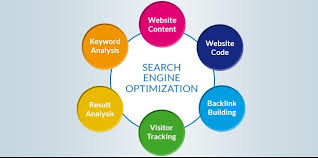 PureEco Tech Solution is a digital marketing agency providing performance services and access to diverse media platforms. We help marketers enhance their brand image, influence buyers, and generate revenue through a complete suite of performance and advertising solutions.
We help you perform in the digital landscape so you can reach, grow, and convert your audience. Digital marketing is vast and getting bigger. Making decisions here can be hard if you're not familiar with the space.
PureEco Tech Solution is the top website design company specializing in online marketing. SEO or Search Engine Optimization is a technique to increase the traffic in website, making it accessible to more and more people thereby increasing its ranking. We are among the best web design companies with a special team which customizes every business requirements and does an in depth study helping customers to get the best SEO service. With an improved ranking, a website gets more audience which, in the other way is increasing the earnings.